Artist: Art Wardynski
College: Cal Poly Humbolt

Art Wardynski is a digital illustrationist who enjoys working with creating narratives and characters. They draw great inspiration from Studio Ghibli, Avatar the Last Airbender, and various graphic novels.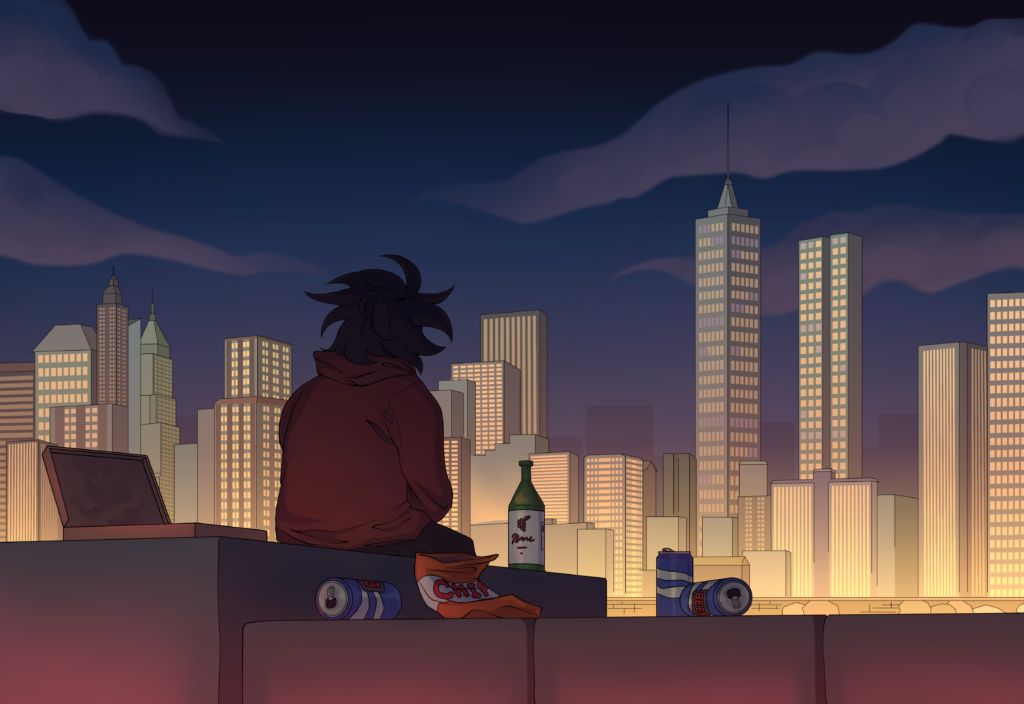 Artist: Kaitlin Mottershead
College: College of the Redwoods
(707) 834-4006
Artist Statement: Everything I choose to create has been articulated with a great level of intensity- whether it's color, texture or subject matter, bland is not something that interests me.  Please let me know if you'd like any further information. I appreciate your time and look forward to the opportunity to being featured in your show.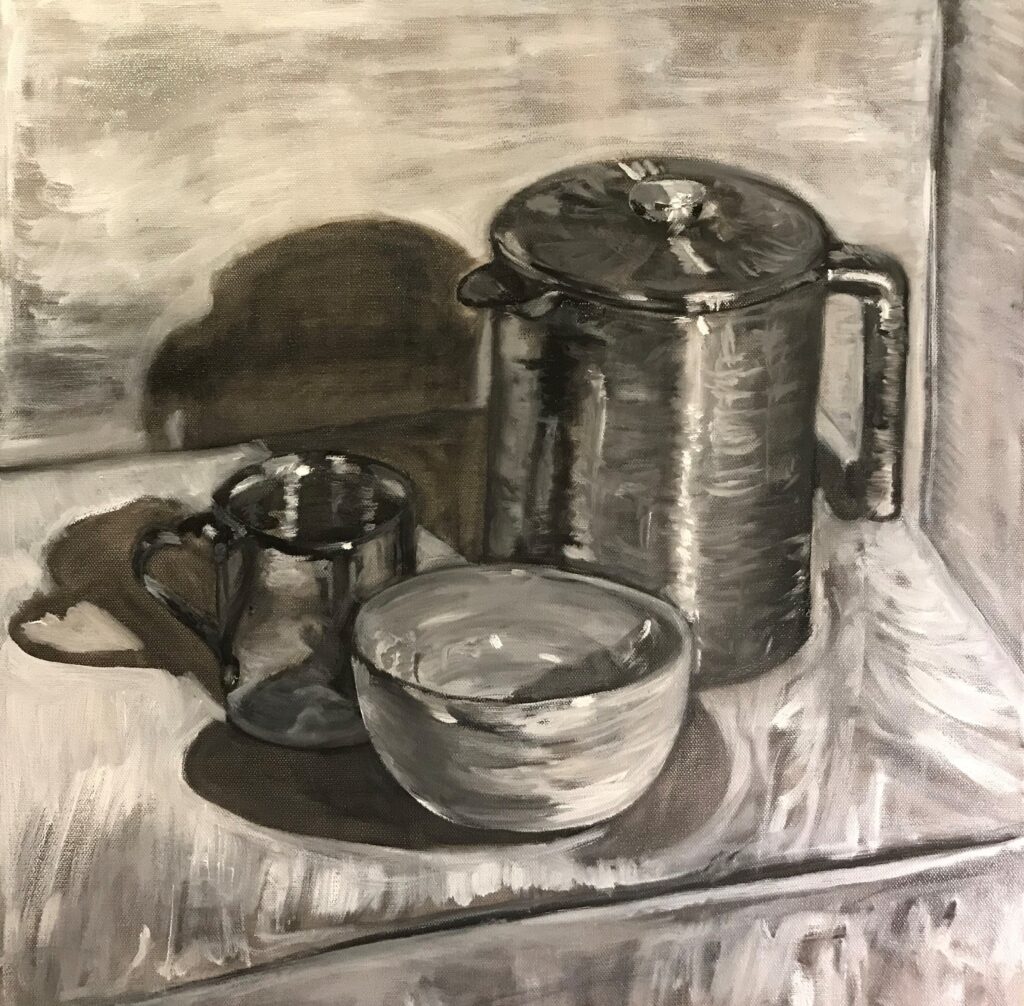 Artist: Sheala Dunlap

I am a mixed media artist inspired by fluid mediums, industrial processes, and found objects. I make sculptures, illustrations, and jewelry that traces ancestral roots to reconnect with what was severed. My compositions thematically convey internal struggles with alcoholism, gender dualism, mortality, inner demons, and outer monsters.

In my artistic process, I convey emotive responses to environmental and social concerns related to post-colonialism in western civilization from a mixed indigenous perspective. I do this by evoking animal spirit symbolism to empower femininity with protective energy. My cathartic release comes from the execution of intensely rendering, fabricating, and assembling. The action of construction and deconstruction is a test of searching for balance and recognition of value at its core.

I make molds and sketches of intimate connections, capturing the impermanence of the fleeting moment that connects us to our environment and each other. The embodiment of intuitive elements results in a surreal form with an apotropaic appearance that acknowledges the duality of darkness while striving for the light. With the immortalizing quality of archival materials, a new eternal mythos is born.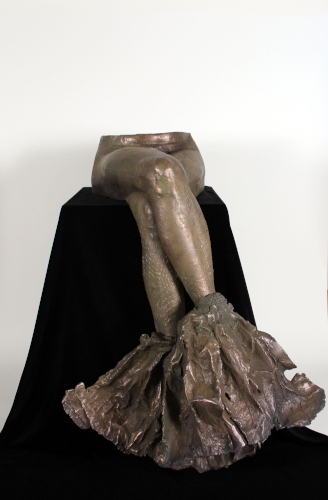 Artist: Karley Rojas
College: Cal Poly Humboldt
Karley Rojas is a multimedia artist and ethnobotanist, whose work is deeply rooted in magic realism/surrealism; much of their subject matter discusses the interconnectedness of humans with more-than-human relatives and the natural world. This series focuses on Transness as identity, and naturalizing transness in a society that often Others and invalidates transness. 
Part of the 'Transness in Landscape' Series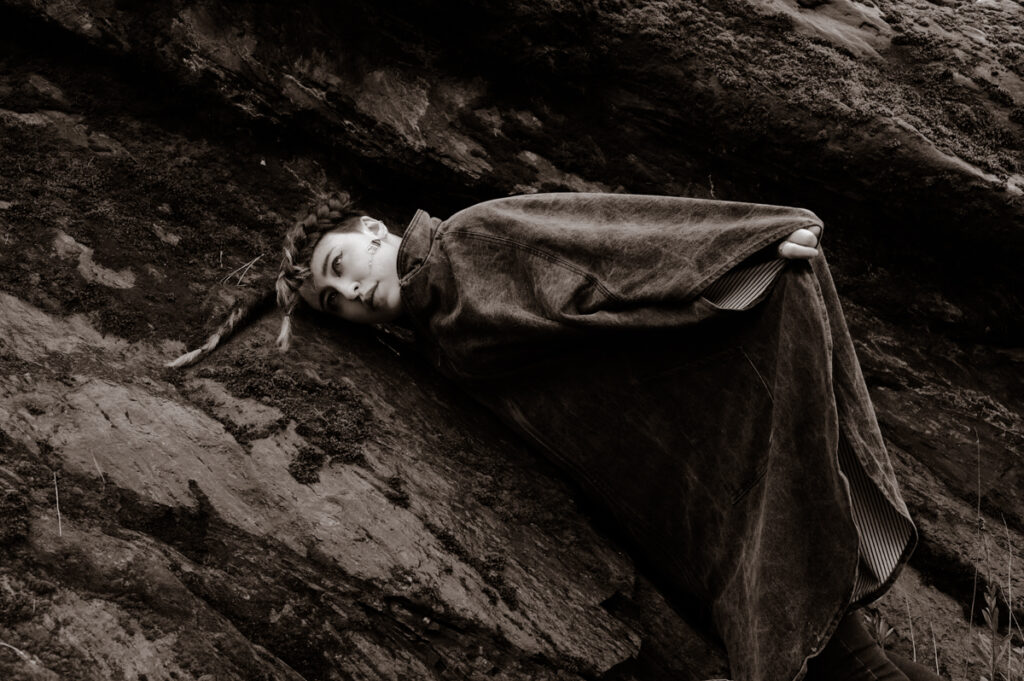 Artist: Phoebe S. Hughes
School: Cal Poly Humboldt
When we're young, we're closer to the ground. We splash in puddles and bring home pretty leaves, snail shells, and pockets and pockets of smooth rocks. As we age, we grow further from the ground, and we bring home homework, debt, and a motley of responsibilities. It's important to duck back below the undergrowth every once in a while, to remind ourselves that it's all still here. Take a break, it's okay.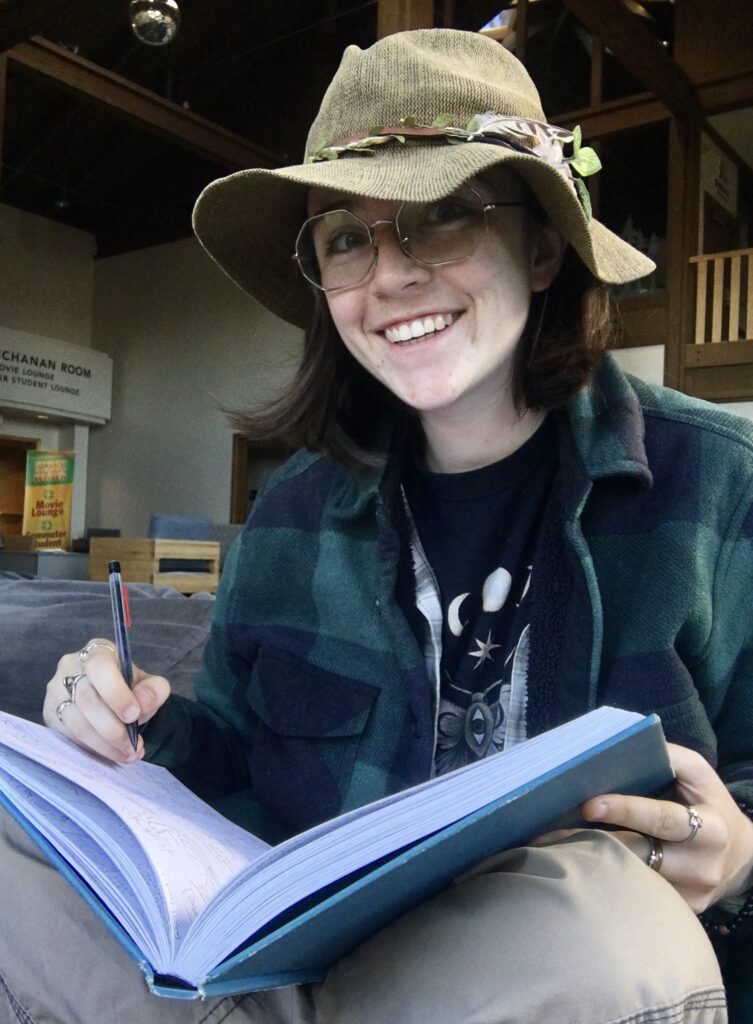 Artist: Ovr.Thr, 
School: Humbolt State University
I'm a painter and graphic designer who will be graduating from HSU this year with a degree in Studio arts with an emphasis in Graphic Design. Ovr.Thr represents the furthest reaches of artistic expression and street culture."