Introducing the WCA 2023 Jazz Series

A Jazz Triumvirate!

Westhaven Center for the Arts presents their 3rd Friday bi-monthly jazz series for 2023, featuring RLA jazz trio and various guest artists from the riches of our local talent pool. The series kicks off with Claire Bent on Friday, January 20th. March 17th features Nicholas Dominic Talvola on trumpet and Doug Marcum on guitar, and May 19th will feature James Zeller on trombone and vocals. Shows are 7pm at Trinidad Town Hall. Doors open at 6:30, snacks and drinks available, $10-20 sliding scale. 707-834-2479 for info, or visit westhavencenter.org or visit us on fb.

RLA with Claire Bent: Vocals

Friday, January 20th, Trinidad Town Hall, 7pm

"Probably the most sought after young jazz singer in Humboldt, Claire Bent's subtle phrasing coupled with a unique scat style, create a performance like no other. She is a regular through the whole Humboldt area, and has performed many times with RLA." –Tim Randles

RLA with Nicholas Dominic Talvola: Trumpet

Friday, March 17th, Trinidad Town Hall, 7pm

Raised in Arcata, he left for Spain at 20 with a trumpet and a dream. He lived abroad for many years and toured Europe with The Johnny Freelance Experience. Nick has shared stages and opened for artists like, Erika Badu, Earth Wind & Fire, Richard Bona and Billy Cobham.

RLA with James Zeller: Trombone and Vocals

Friday, May 19th, Trinidad Town Hall, 7pm

Singer and multi-instrumentalist James Zeller has performed with jazz legends including Wynton Marsalis, Jimmy Heath, and The Village Vanguard Jazz Orchestra. Over the last decade, his trio has captivated hundreds of audiences, playing the best of 1920's-50's jazz, vintage country, Americana, and early rock and roll. From Satchmo to Sinatra, Willie Nelson to the Beatles and more, their world-class interpretations of loved classics make them a favorite at parties, weddings, and events.

Coming soon are third Friday Blues and more! Plus, Art Nights in Trinidad will start up again in April TBA!
October 2022
Dance Inferno – a Jammin' Halloween-themed Boogie Night!
Saturday October 29th 6-9 pm
Westhaven Center for the Arts invites you to boogie to the spooky sounds of Dj Kev! – a costumed opportunity, with lights and a wood dance floor. $5 entry, 12 and under free with paid adult. (First 25 kids receive $1 food voucher). Food and Drinks available. Info: westhavencenter.org / 707-834-2479
Bonus Trinidad Arts Night! Special October Costumed Edition!
Saturday October 29th
Find opportunities for dance, art, food and music, including a Halloween themed 'Dance Inferno' at Trinidad Town Hall with Dj Kev, face painting by Jade Empyrion, a Civic Club themed pop up sale, and Casandra Kelly's Catering. The Eatery showcases Gyppo Mill Brewing, w/ fish boards and oysters, and artist Toad. Artists Mara Friedman, Donvieve Udell will be featured at Trinidad Art Gallery. See schedule for details. info trinidadartnight.com/707-834-2479.
Town Hall: 2-9:00 pm The Civic Club Pop Up Shop will be open featuring costumes, accessories, decor and more. (Also open Sunday, 9 am – 3 pm)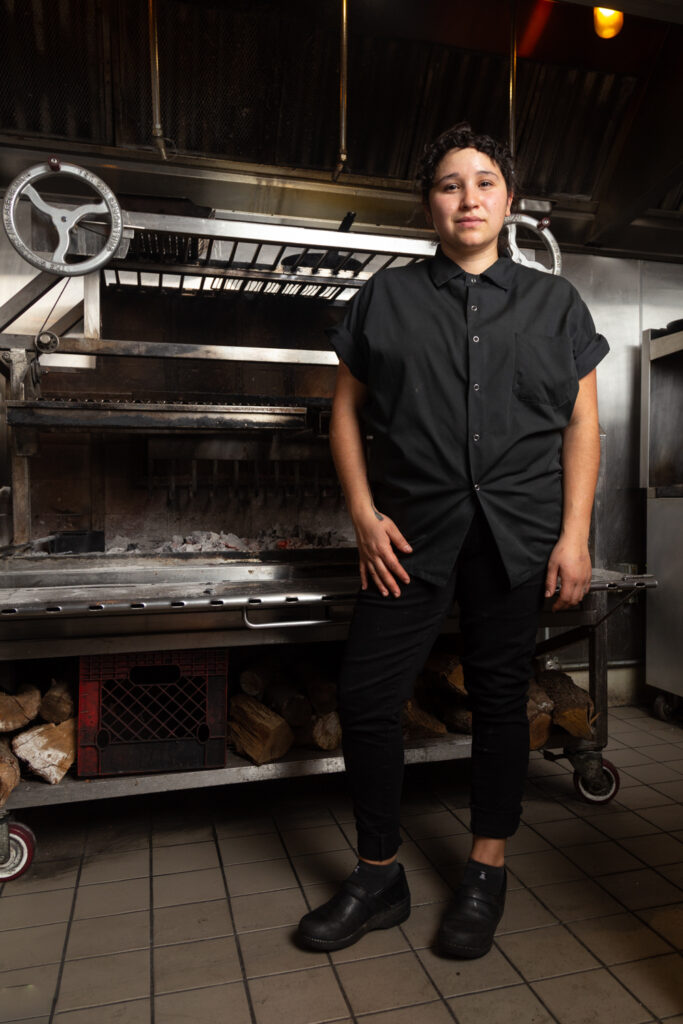 Casandra Kelly Catering
5-8pm
Pannini sandwiches, homemade donuts and more!
Sponsored by the Trinidad Civic Club.
6-9 pm
Facepainting: Jade Empyrion. Add a special touch to your costume!
6 -9 pm
Dance Inferno, a halloween-themed dance!
Westhaven Center for the Arts invites you to boogie to the spooky sounds of Dj Kev! – a costumed opportunity, with a wood dance floor. $5 entry, 12 and under free with paid adult. (First 25 kids receive $1 food voucher). Drinks available.
Trinidad Art Gallery 10am-8pm, with featured artists Mara Friedman, painter, and Donvieve Udell, mask maker. nation of food for a Dia Halloween/Dia de Los Muertos altar, donations go to Food For People, a food bank in Eureka.
(The reception for Mara and Donvieve is Sunday the 30th from 12-2pm.)
The Eatery, 5-8pm, showcases Gyppo Mill Brewing w/ a tasting under the Blue Tent and Smoked Fish Boards or Oysters. Featured artist is Toad.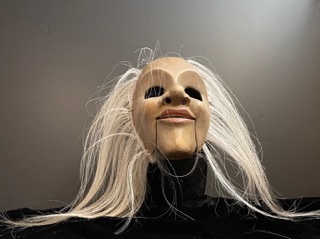 ---
August Events
Dear WCA friends and supporters, we are proud to announce:
TRINIDAD ARTS NIGHT
SAT. AUG 27th 6-9 PM
Featuring The Blue Rhythm Review "R & B based funk – dance Music" at Saunders Plaza East. Venues through town will feature a variety of art and music; activities include a skate park, games and face painting. At the end of the evening, hear The Bayou Swamis at Trinidad Town Hall, 8-10 pm.
Dance floor /refreshments available. (Sliding Scale $5-20)
Masks recommended.
For info, call 707-834-2479. Hosted by Westhaven Center for the Arts. Presented by Forbes & Associates Sarah Corliss. Info at www.trinidadartnight.com.
Westhaven Center for the Arts Presents
Paintings by Susan Mayclin Stephenson